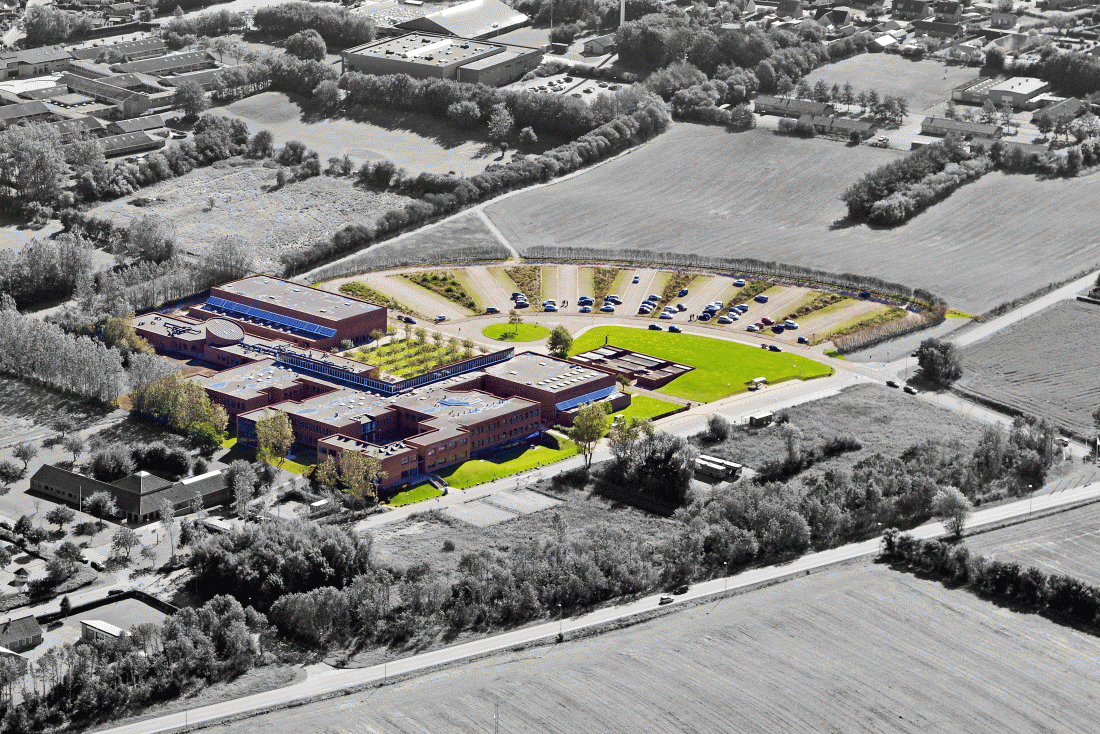 BORIS BRORMAN JENSEN IN COLLABORATION WITH CEBRA
Boris Brorman Jensen and Cebra Architects have been asked to deliver a framework proposal for the new Limfjord Theatre in Nykøbing Mors. The new theatre is to be built as an extension to Friis and Moltke's Morsø upper secondary school from 1980 as part of the school's youth education programmes, providing common facilities for the school and the theatre and creating synergy between art and education.
The proposal will form the basis for an upcoming bidding process for the planning of the new building.
The Limfjord Theatre is one of Denmark's leading local theatres and has long been engaged in close collaboration with Morsø Upper Secondary School on the development of drama classes.