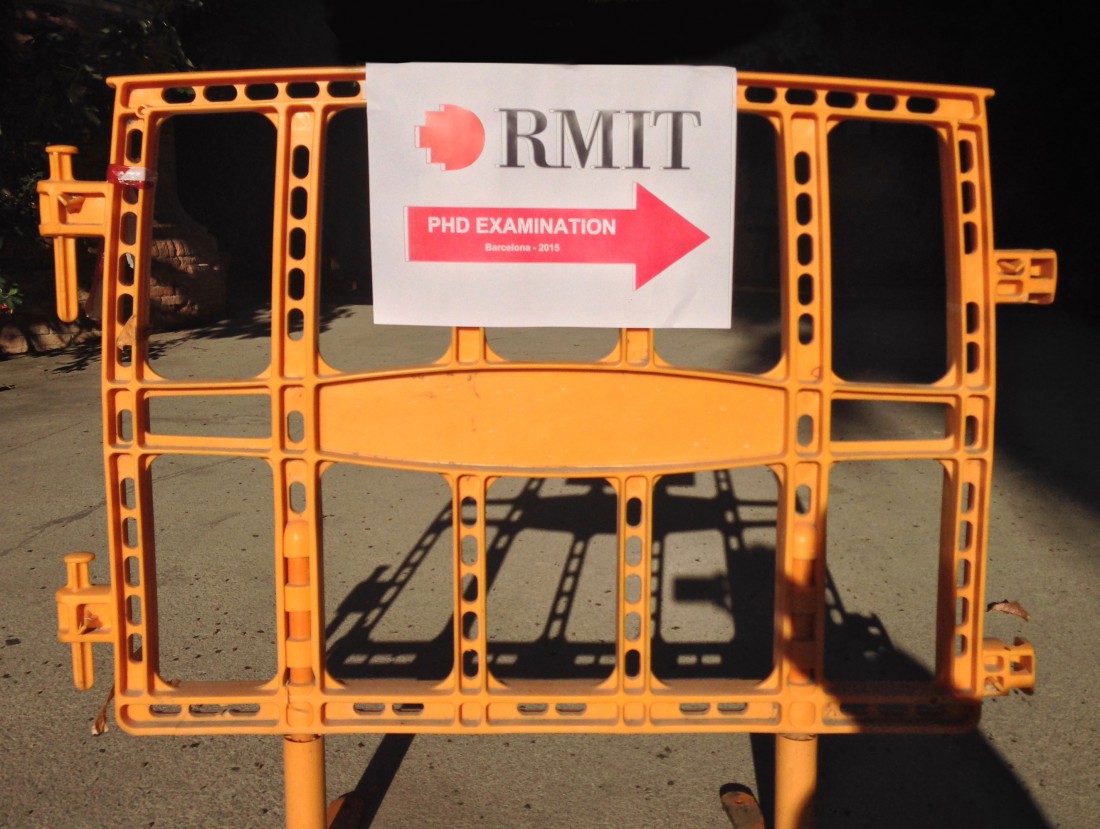 BORIS BRORMAN JENSEN SERVED AS A PHD EXAMINER FOR RMIT UNIVERSITY IN BARCELONA
PhD viva voce examinations are a part of RMIT's practice-based research programme, which is currently in the process of being implemented at several European schools of architecture. Boris Brorman Jensen was appointed as an examiner by RMIT and has previously been involved in the university's practice-based PhD seminars and vivas.
The practice-based research programme holds a number of Practice Research Symposiums (PRS) in locations in Asia, Europe and Australia.