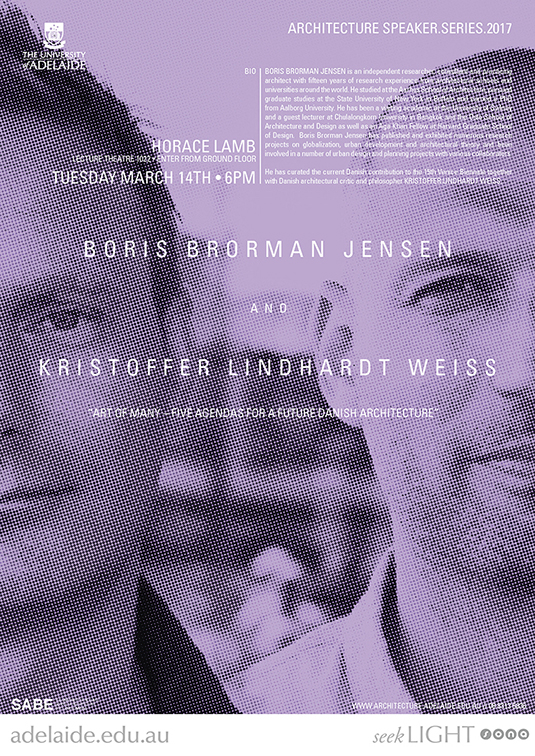 Lecture at The school of Architecture and Built Environment, The University of Adelaide
Denmark, both a design heavyweight and a social welfare state, scratched its collective heads at the supposed novelty implied in the call for architectures for the public good.
"Architecture depends on frameworks of political and institutional power; culture depends on architecture to reimagine manifestations of democracy," co-curators Boris Brorman Jensen and Kristoffer Lindhardt Weiss insist with a "it-just-is" nonchalance. Together, they have assembled a three-part demonstration of what happens when the dependencies between the arts and humanism are taken as given.
The lecture on 'FIVE AGENDAS FOR A FUTURE DANISH ARCHITECTURE' takes place at the Horace Lamb Lecture Theatre 1022.