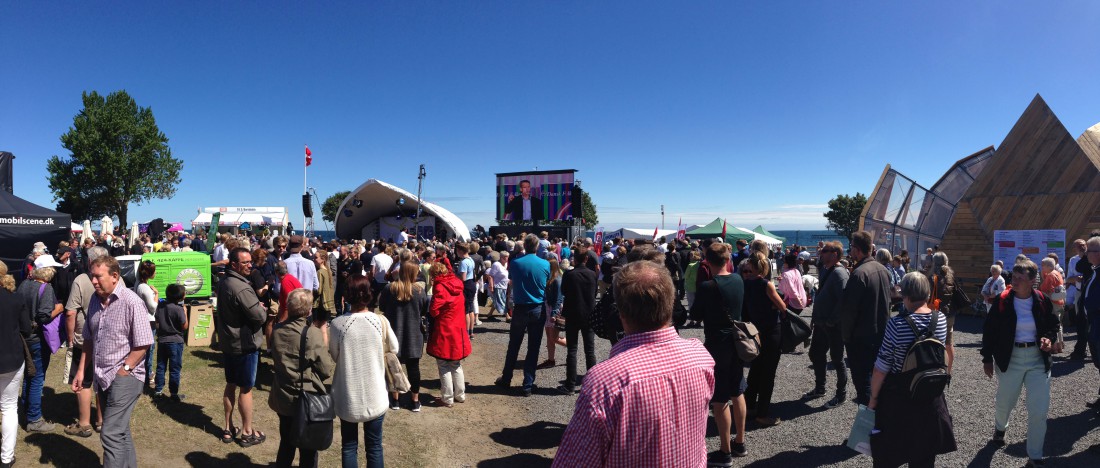 PANEL DISCUSSION AT THE POLITICAL FESTIVAL FOLKEMØDET 2014
The Cultural Summit on the island of Mors visited the political festival Folkemødet and gave the stage to Boris Brorman Jensen, Signe Højmark, Søren Thaaning, Marit Benthe Norheim and Mads Bjergen for a debate event titled 'Cultural drive = New stories'. The panel debated the significance of an active cultural life in the country's more remote regions.
The Cultural Summit on Mors is inspired by Folkemødet on the island of Bornholm and wishes to put the key role of art and culture in societal development on the agenda. The Cultural Summit on Mors has appointed Boris Brorman Jensen as advisor for the festival.