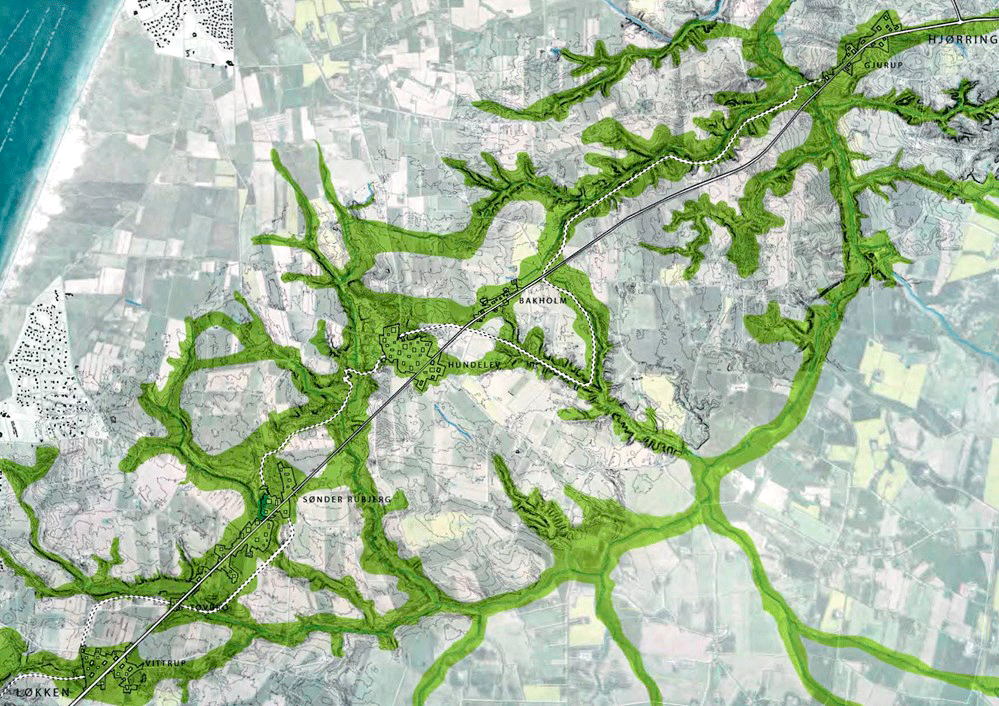 PRESENTATION FOR HJØRRING MUNICIPALITY
Hjørring Municipality and Schønherr Landscape architects have launched an ambitious project for qualitative regeneration and natural restoration of landscape areas around a number of smaller villages along Løkkenvej between Hjørring and Løkken. The work concerning 'cities and areas in between decline and development' was part of the kick-off workshop for the project.
The project 'Live well, let it grow' is supported by funding from the Ministry of Housing, Urban and Rural Affairs.
Download the project description for "Live well, let it grow" here. (In Danish)