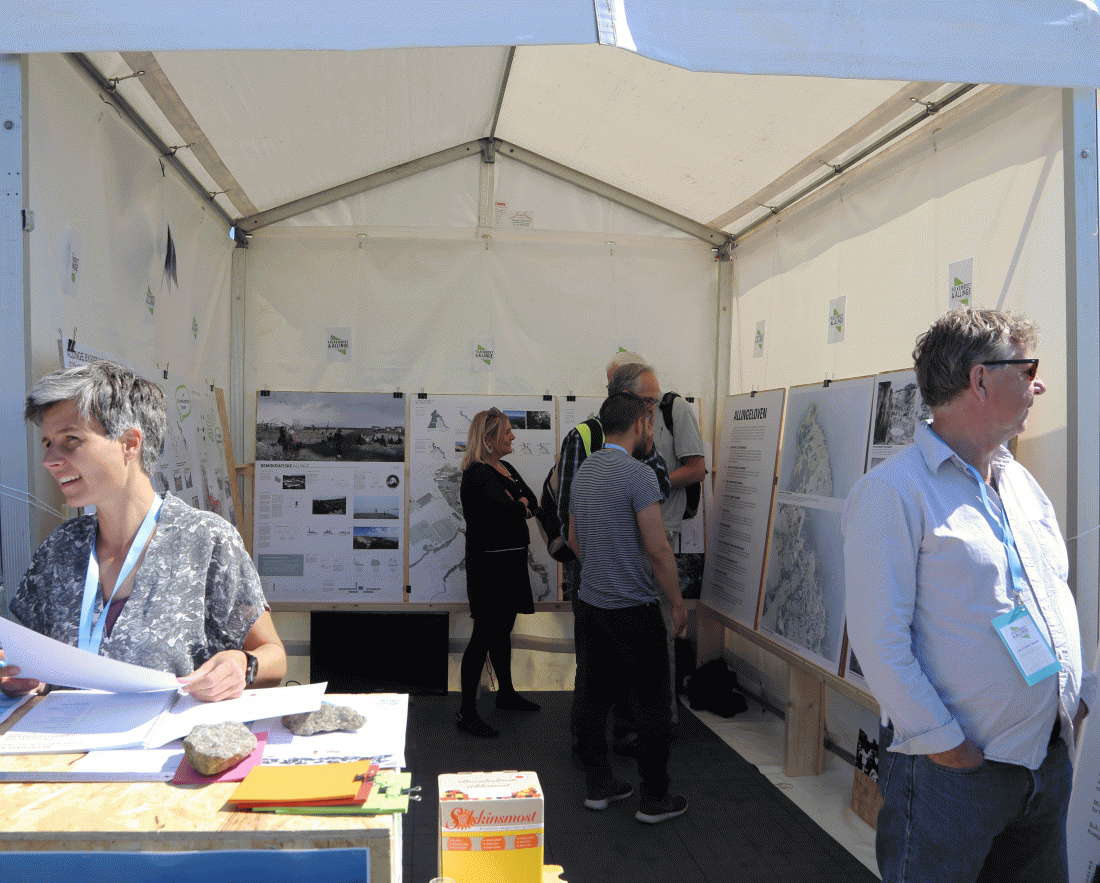 WORKSHOP AT THE ANNUAL POLITICAL FESTIVAL FOLKEMØDET 2015
Together with JAJA Architects, Schønherr and Jens Folmer Jepsen as well as two multi-disciplinary teams, Boris Brorman Jensen attended a workshop at the annual political forum Folkemødet 2015 in the town of Allinge as part of a parallel assignment to establish a masterplan for Folkemødet and Allinge.
During Folkemødet the current status, vision and ideas of the project were presented and discussed with participants in Folkemødet, invited politicians and local residents. The concept was presented in the project tent on 'Kæmpestranden'. The final delivery of the project is scheduled for September 2015.