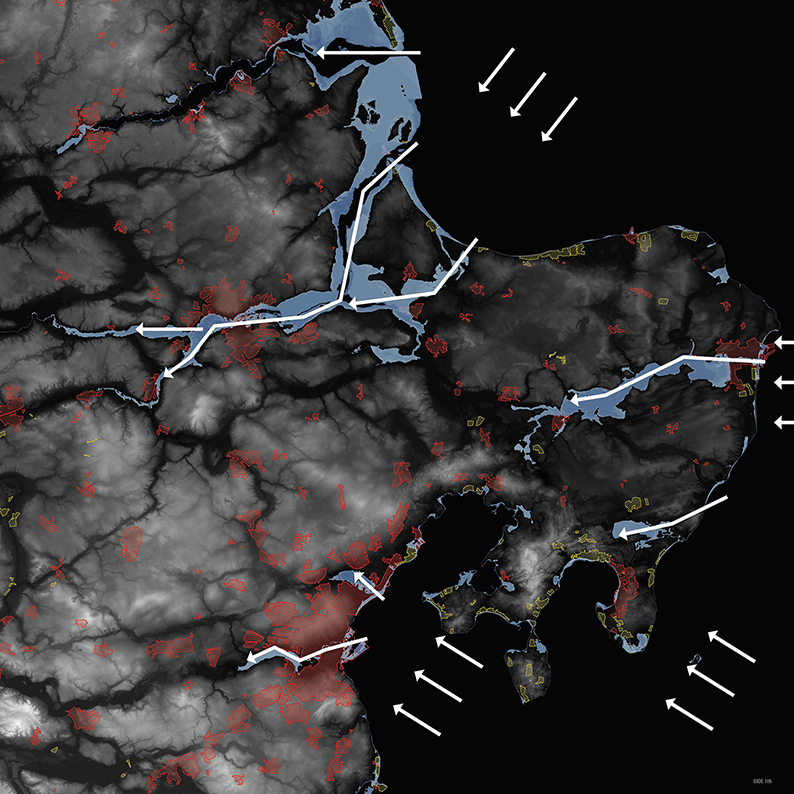 'DUR' CONFERENCE ON SCENARIOS FOR THE EAST JUTLAND MILLION CITY
Djurslands Udviklingsråd (Djursland Development Council, DUR) is a joint strategic forum for the neighbouring municipalities of Syddjurs and Norddjurs. The forum brings together politicians from the two municipalities with representatives of education, tourism, business and industry, organizations and the Central Denmark Region.
Mayor Ole Bollesen of Syddjurs Municipality and Mayor Jan Petersen of Norddjurs Municipality were onstage alongside Boris Brorman Jensen to debate possible future scenarios for the development of the East Jutland Million City.