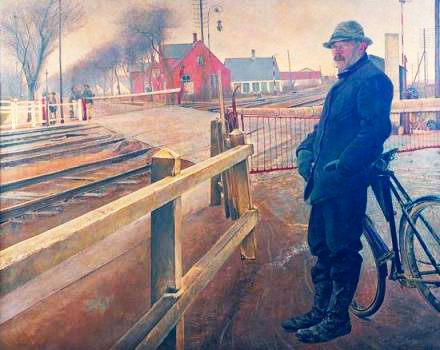 KICK-OFF SEMINAR ABOUT ARCHITECTURAL DOCUMENTATION OF DANISH MARKET TOWNS AT AARHUS SCHOOL OF ARCHITECTURE
The historical town centres of Danish market towns and smaller provincial towns are in decline. Historical town centres no longer function as a commercial business area due to changing social conditions and shopping habits. Town centres are also not particularly inviting as residential areas due to the outdated buildings and, in many cases, heavy volumes of through-going traffic. This development puts its reference as a source of identity and community-building meeting point under threat. The project aims to map, analyse and register a number of provincial town centres with the purpose of producing a catalogue of typological examples of physical and socio-cultural functions. The development of the project is going to involve local residents, municipal employees and other groups. The end-product will consist of binders with solution models, workshops, a conference and teaching materials.
The project is supported by the 'city renewal' research and development fund of 2014, under the Ministry of Housing, Urban and Rural Affairs.
The seminar is arranged by JWH Architects.