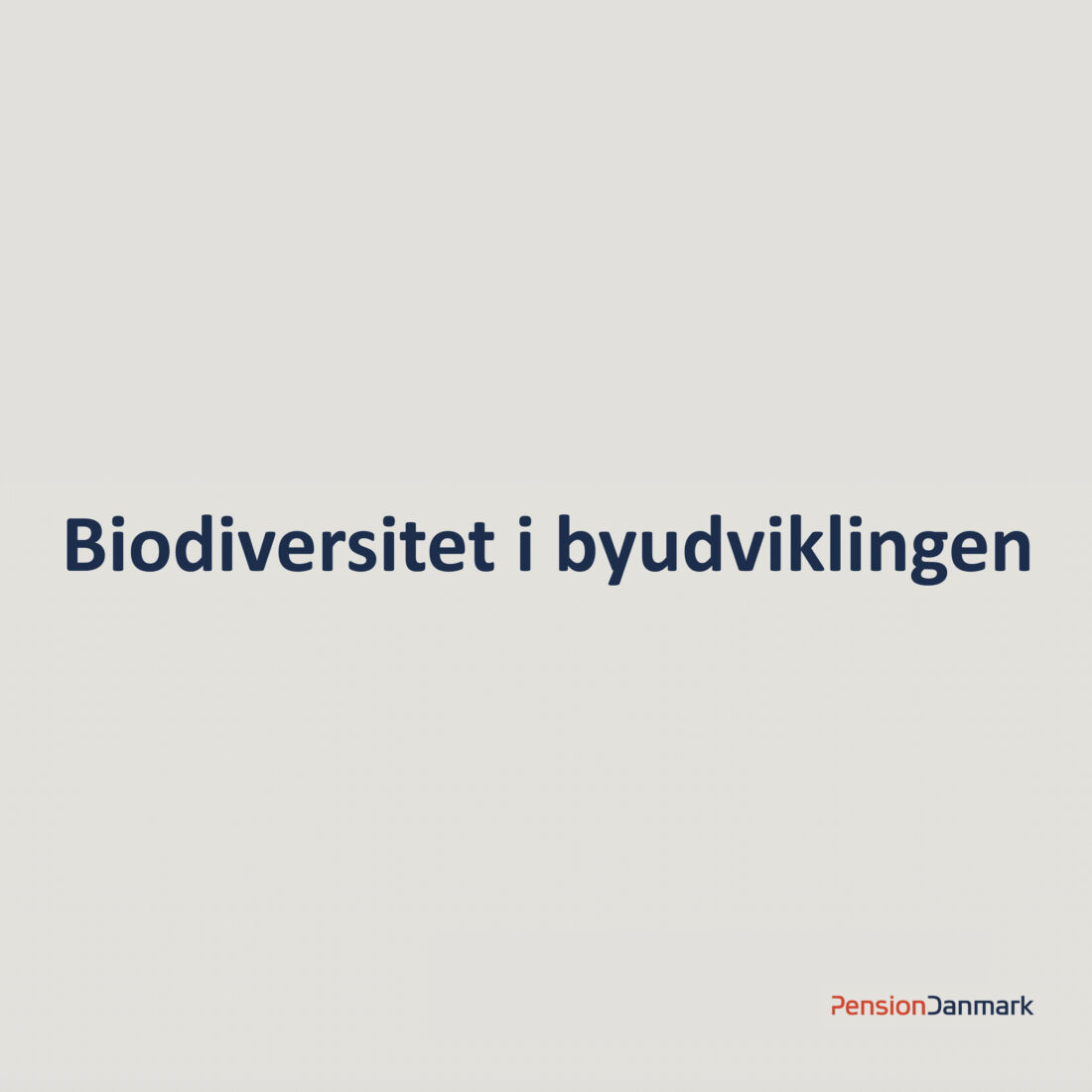 MEMBER OF WORKING GROUP ESTABLISHED BY THE DANISH SOCIETY FOR NATURE CONSERVATION AND PENSIONDANMARK
The Danish Society for Nature Conservation and PensionDanmark have jointly established an interdisciplinary working group charged with developing a series of general principles for including biodiversity concerns as part in development. The group's work will take place over the course of spring 2023.
I have the pleasure of serving in the working group together with Lotte Nystrup Lund, PhD; Anna Esbjørn, CONCITO; and Rasmus Karkov and Niels Malmos of idverde Denmark, among others. SLA, Aaen Engineering and Concise are attached as consultants to the group.