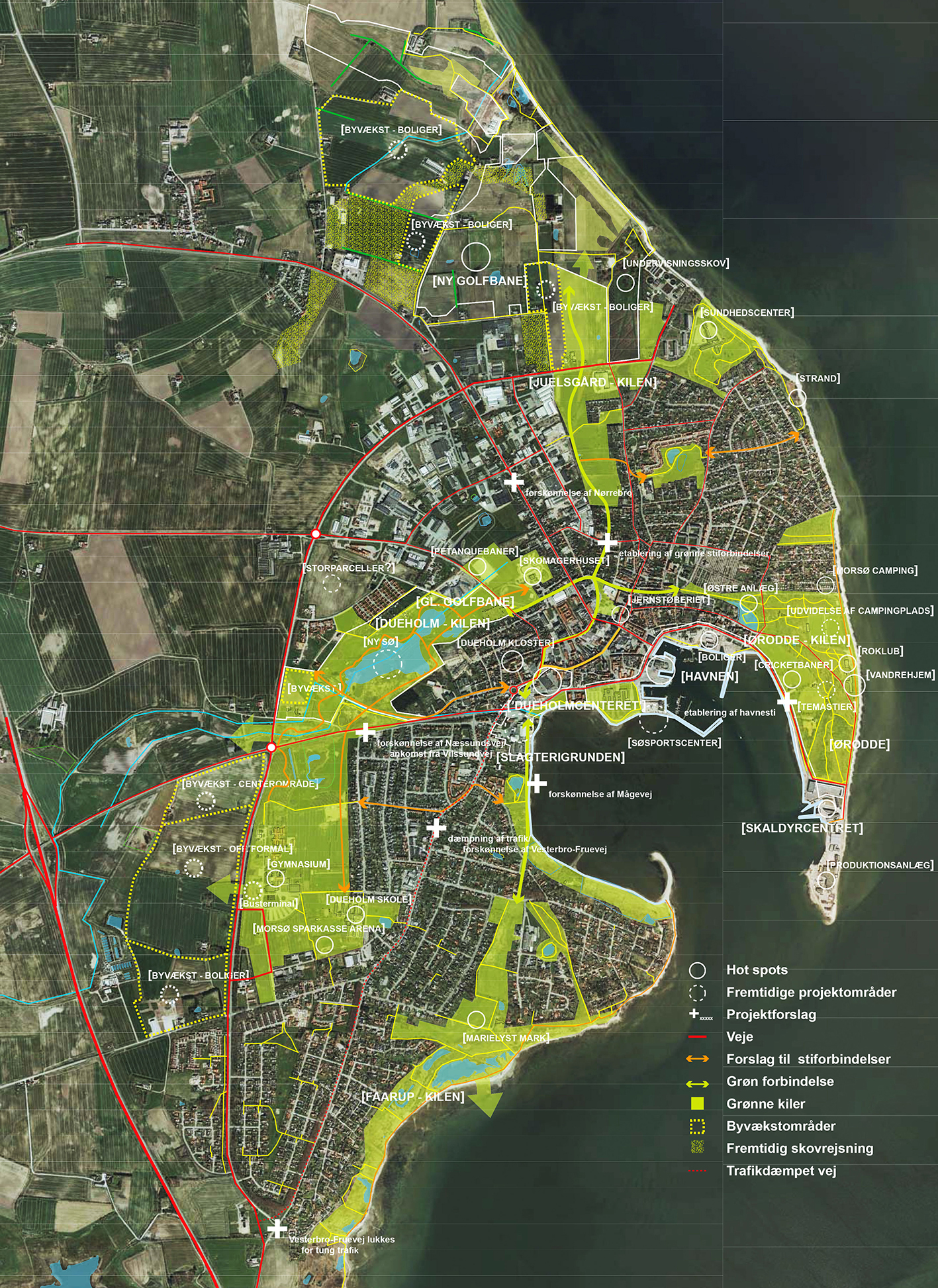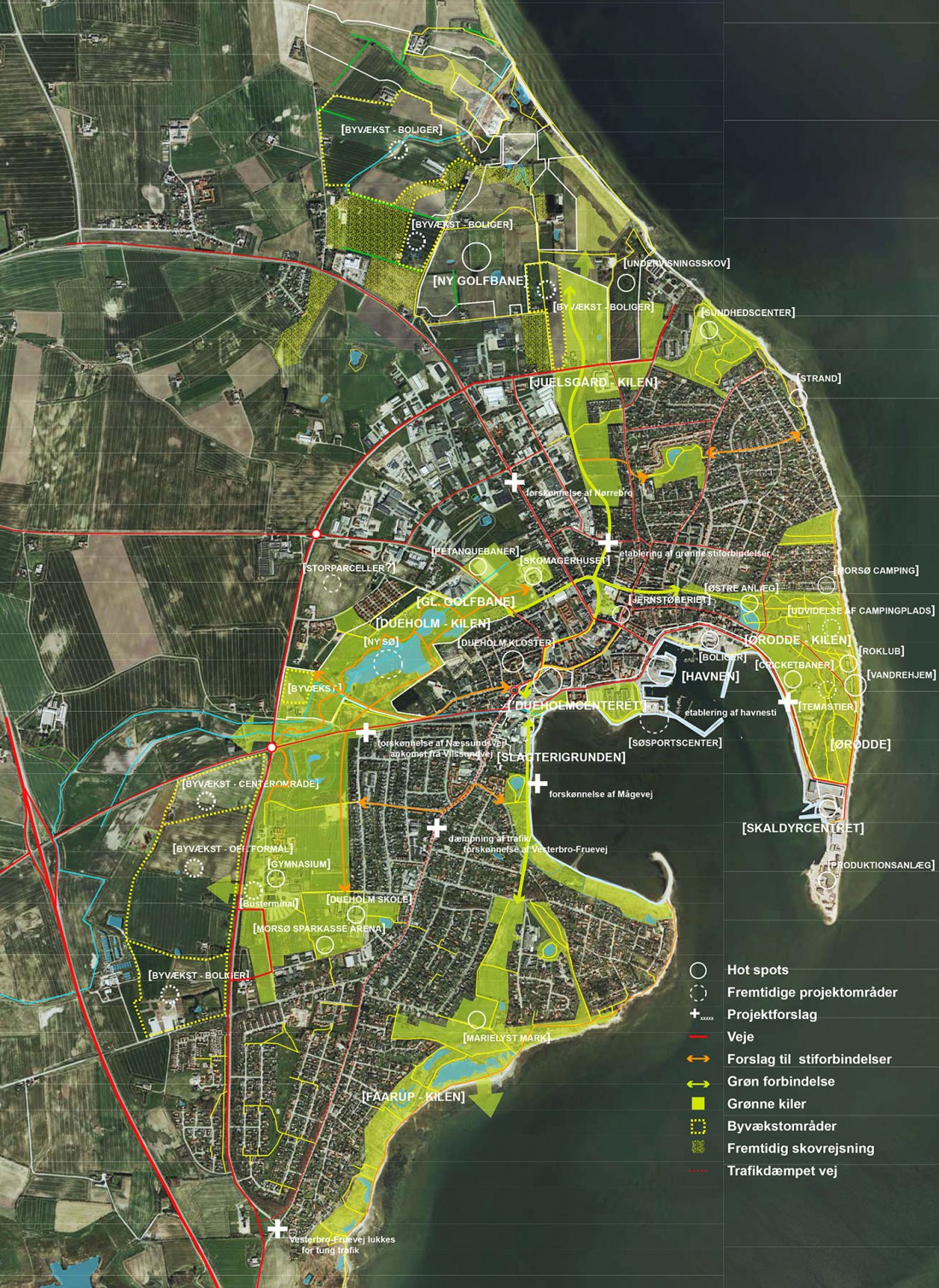 PREQUALIFIED FOR A POTENTIAL MASTER PLAN DEVELOPMENT FOR MORSØ MULTIARENA WITH JAJA ARCHITECTS AND JAKOB SANDER
Morsø Municipality is planning to upgrade and extend existing sport and recreational areas west of the town centre and wishes to include local educational institutions in a new recreational network around the town. The plan should illustrate the municipality's visions and possibilities – and form the basis for further planning.
The plan is expected to be presented to the public in late September 2015.